thatportfolio.com
That Portfolio™ — Hosted Portfolio Template Service built on WordPress
Role:
Co-Founder Developer
Deliverables:
Website Development WordPress Integration Stripe Integration
Dann Petty and I put together a WordPress portfolio theme for showcasing your professional work. It features a project filter, full-screen background image, real-time weather data (currently US only) and local time, and even simple color controls to adjust the overall tone that you're aiming for. The individual project pop-ups feature a full-size image gallery controlled 100% by the built-in WordPress gallery system, so there's no learning curve to get started. It's sweet.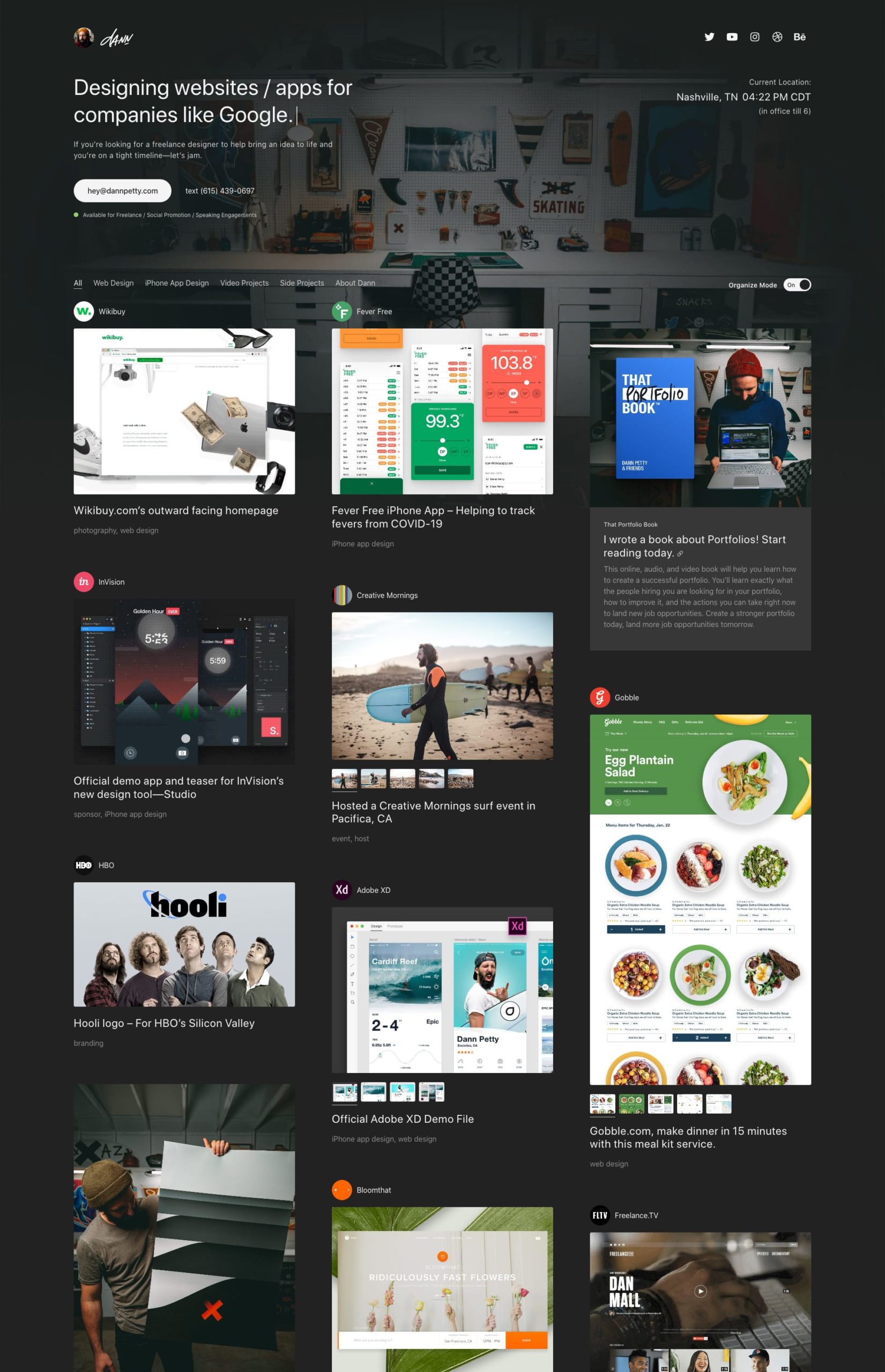 Not sure how to get started with WordPress or confused about finding a good hosting provider? Don't sweat it, we've got you covered. In addition to the downloadable theme, we're also launching thatportfolio.com to help you get your portfolio up even faster. Here we provide hosting services with WordPress installed and the That Portfolio theme all ready to go for just $8/month — That Portfolio Book customers get 1 month free to try it out!
We're really excited about this platform we're building and have big plans down the road that include additional portfolio template offerings and even a "That Portfolio Network" of sites to help you get discovered. Because of how easy it is, this is where my portfolio now lives.
Check out Dann's portfolio at dannpetty.com.
Additional Credits:
Dann Petty (Designer & Co-Founder)